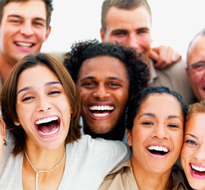 Our Parents Committee
Without assistance from our Parents, in a managerial role, our Scout Group would not be where we are today. They provide Financial, Quartermaster, Communication, Transport and Secretarial services to the group
Sandton District
With several other Scout Groups, 1st Morningside is part of the Sandton District, in the Gauteng Region.
Other Groups in this District are:
1st Rivertrail, 1st Bryanston, 1st Peter Place, 1st Fourways, 1st Parkmore & 1st Midrand
We are about to embark on a long awaited Scout hall renovation. Our hall was built in the 60's as a cow feeding shed and is in serious need of some attention. We are planning internal dens, a dedicated Cub Room, some office space and a brand new kitchen amongst many others.
With changing our stores, to external shipping containers, we are hoping to cover and pave (or tar) the area directly in front of the hall, allowing us much more freedom when it comes to running multiple advancements in programs.
The Scouting Way uses appealing games (often outdoors) to generate challenges which a Scout learns to solve by themselves. Through the training and the example of the leader, Scouts are taught independence, leadership, the ambition to learn by themselves, and a moral code with positive goals. According to founder Robert Baden-Powell, the Scout method works naturally and unconsciously: naturally in the way that it follows the natural impulses of the Scout, and unconsciously because the Scout is not aware of the education.
Scouting is a worldwide movement that has shaped the development of youth and adults for more than 100 years. Scouts are in every part of our community, and Scouts is the biggest and most successful youth organisation in South Africa. More than 300 000 boys, girls, and adults in South Africa from wide cultural or religious backgrounds or with an intellectual or physical disability enjoy an almost unlimited range of activities. With an estimated 40 Million Scouts worldwide, the brotherhood (and sisterhood) of Scouting is growing rapidly. Thanks Bear!
Testimonials

I'm seriously impressed with 1st Morningside's Kontiki win in 2016
John Gaydon Sandton District Commissioner